Only one realistic US candidate:
VOTE BERNIE ANYWAY!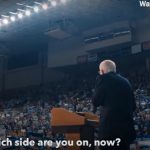 April 13, 2020: "…on a practical note, let me also say this: I will stay on the ballot in all remaining states and continue to gather delegates. While Vice President Biden will be the nominee, we should still work to assemble as many delegates as possible at the Democratic convention where we will be able to exert significant influence over the party platform and other functions."
— Bernie Sanders, upon accepting Joe Biden as the US Democratic Party's nominee for president.
I don't know why mainstream media outlets don't constantly mention the fact: Even with the universal knowledge (or assumption) that Bernie Sanders is unlikely to win the "nod" from the Democratic Party, his supporters — and all Democrats — have been asked to strengthen his hand at this summer's Democratic Convention by sending as many of "his" delegates there as possible. (Recall that as an antiwar activist in 1968, Bernie was likely among the multitudes regrettably outside that convention, whose doors inside were "defended" by the Chicago police. All as the lame, third-choice candidate George McGovern ludicrously intoned "Come home, America!")
All to say to US Democrats of 2020 — especially those in my native state of West Virginia:
Vote Bernie Anyway!
April 2, 2020 — US Senator Bernie Sanders seems to be the only viable candidate for the US presidency who makes sense right now.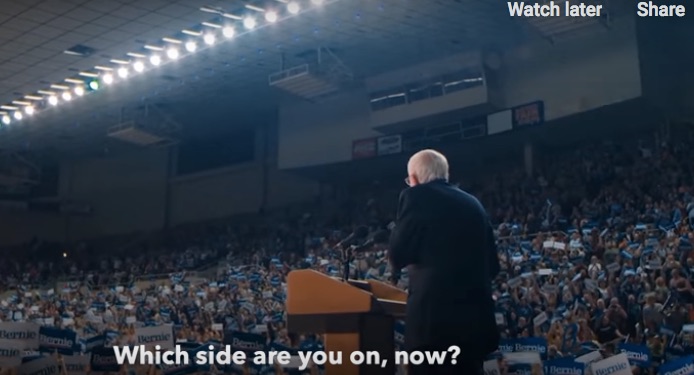 As I write, Bernie — more than anyone else — is "acting presidential," actively drafting the details of new legislation he wants to propose to Congress, geared toward protecting American workers and their families as quickly and completely as possible.
"In the midst of the exploding unemployment and public health crises, Congress must pass (this) new and unprecedented emergency legislation that guarantees health care for all and allows every American worker to continue receiving (a paycheck)," he writes.
https://www.msnbc.com/msnbc/embedded-video/mmvo81121861598
Joe Biden, by contrast, says he "will be ready on Day One of his Administration to protect this country's health and well-being" — just not today. For today, we must be patient and listen to him "communicate his views" to an incumbent administration that simply continues to ignore him. The man is like too many long-standing Social Democrats of old: He hasn't figured out all the mistakes — bad decisions of his own past — for which it is too late (not to mention bad politics) to apologize. He is profoundly ill-equipped to go toe-to-toe against the even-more-self-deluding opportunist-Republicans holding too many public offices in the United States today.
However the US Democrats decide, from here on out, to manage their state primary elections and national convention, they cannot afford to show us the same old "insiders vs. outsiders" circuses they presented to the world in 1968 ("Come home, America!") not to mention in 2016 (=Bernie, the 'outsider'). This inspirational Bernie video, below, only gets better with time.*
*The song "Which Side Are You On?" is sung by Megan Slankard and Lia Rose, adapted from the original 1931 song by Kentucky activist Florence Reese.